Looking for a list of side hustles for teens? I was too!
I was recently exploring some options for getting my oldest kids started with some easy side hustles for teens (ages 13-18) that would be easy to start, require little to no upfront investment, and would be something that could honestly start and run on their own.
Ideas For Teens To Make Money
As a parent, we have to do a little leg work in coaching our kids to sprout their wings and get active in the world of business and entrepreneurship and also just encourage them to be creative- so this was my time!
I came up with several good ideas, many of which they found interesting and we'll be exploring, but I thought I'd go the extra mile and turn my research into a nice blog article for fellow parents of teens or teens themselves looking for opportunities and ideas on how to make money as a side hustle.
Enjoy this eye-opening list specifically curated for teens looking to make money on their own from odd jobs, great ideas, digital creations, and even hobbies!
Let's be honest, what could be better than exploring your entrepreneurial skill set during your teen years? Starting young with a fresh perspective and an eager drive to push past obstacles, overcomes hurdles, and learn to pivot quickly with grace, are skills every teen will find useful later in life! 
So finding the best side hustles for teens is the perfect place to start, and I'd say that starting earlier rather than later will only be a benefit!
Let's get started.
Best Side Hustle Ideas For Teens
Thinking back on my own teen years, there was an endless amount of things I wanted to do and places I just had to go. The one thing that wasn't endless, was my supply of cash to make these things happen as well as buy myself the items (clothing, tickets, food) and gas to get there.
Teenagers can do a lot with very little. So even just a few extra dollars or perhaps a few hundred extra dollars can make a big difference.
The main issues are finding side hustles that can be done outside of school and extracurricular activities, as well as those that can provide some sort of passive income.
In this post, I'll provide a list of side jobs and hobbies that can produce income as well as additional one-off ideas for generating income that are teen-friendly! Some of these side hustles for teens can be set up to run on their own, giving the freedom every teen needs and wants!

Side Hustles For Teens
Sell Handmade on Etsy – Etsy is the perfect place to showcase your handmade creations! Regardless of if this is your crochet creations, digital artwork, canvas painting, leather work or whatever- Etsy is the palace to list, showcase and sell your creations to the world. And since it's pretty much free to set up your shop and you only really need to pay ($.20) per item to list your goods- it's an easy and affordable side hustle for teens that is worth exploring.
Dog Walking – starting an easy side hustle walking people's dogs is a great introduction for teens as well as young adults and dog lovers of any age looking for extra ways to make money! You can create some flyers and post them in your local neighborhood or use apps like Rover.com to link up with pet owners who are looking for services. 
Selling Used Clothes – We all have clothing that we grow out of or sometimes just no longer need or want- a great way to make some extra cash from your unwanted items is to sell your used clothing! You can find modern thrift stores around your neighborhood like Platos Closet that accepts your items and pays cash or you could go virtual and eBay, Facebook Marketplace, or websites like Poshmark and Threadup to sell your clothing online.
Babysitting & Child Care – Families across the world will always have a need for childcare in some form or fashion! If you have a love of children and enjoy taking care of kids of various ages, then doing some babysitting, childcare or even just taking take of younger kids in your family and neighborhood might be a great way to go! Websites like Sitter.com help match sitters and nannies with families who need them!
Selling Houseplants – If you have a green thumb and can not only keep purchased plants alive but actually grow them from seeds or cuttings- then this is the side hustle for you! Start a little business selling the plants that you love to grow and send your beautiful creations to a good home for someone else to enjoy and nurture. For additional revenue streams, you can sell different-sized plants, seeds, cuttings, or maybe even plant-themed stickers and cards to expand your offerings.
Coaching Youth Sports – work with young kids in your area to coach youth sports. If you have a natural love of sports or play a few yourself, this is a great way to make some extra cash while staying connected to your local community!
Referee Jobs – Not interested in coaching? Try your hand at refereeing youth sports! Many youth teams and sports clubs would be happy to have eager and reliable teens to help officiate their team games!
Instacart In-Store Shopper or Deliveries – Many people are too busy to head into a grocery store and walk up and down the aisles, but they're more than happy to pay you to do it for them! Shopping with Instacart is a great side hustle for teens and young adults (18+) who don't mind shopping for groceries and doing some local deliveries.
Pet-Sitting – Start your own pet-sitting side hustle to bring in some extra cash and take care of friendly pets in your community at the same time. If you're an animal lover, you can offer to take care of your family and friends' pets while they go on vacations! Again websites like Rover.com are going to be incredibly helpful in finding opportunities in your local community.
Human Billboard – Not as crazy as it might sound, grabbing a job as a human billboard aka sign holder is an easy side hustle for teens! You've seen these people (all ages welcome) on the side of the streets, at red lights, and in front of busy shopping centers twirling their signs while dancing to their favorite tunes. And while I don't think dancing is a requirement, it sure keeps drivers entertained and probably makes the time go by faster!
Tutoring Services – If you have a natural gift for a certain subject you can make money with an easy side hustle of tutoring! You can offer this to your peers and help them get caught up on subjects they need extra help in or student who are much younger than you and need help to practice, learn missed material, or just weekly tutoring.
Doordash Deliveries – Same idea as Instacart above, if you are 18 years and older and looking for a side hustle that makes money I would consider Doordash! All you need is a reliable vehicle to get from point A to point B. You'll use the Doordash app to accept deliveries in your local area of nearby hotspots. Then drive to the restaurant or pick-up location, pick up the order, and then deliver it to the customer! Easy and a great side hustle to earn money part-time or during the summer!
Mowing Lawns – A great first job or side hustle for teenagers is mowing lawns around your neighborhood. Create flyers and ask your neighbors if they'd like a weekly lawn care service to give them a break and you some extra cash in your pocket.
Cleaning Trash Cans – Almost every neighborhood across the country utilizes those large outdoor trashcans to make it easy for curbside trash pickup. Start your own business cleaning these extra large and often forgotten bins on a weekly, bi-weekly, or monthly basis! Create some flyers to pass out and get some neighbors signed up. Then make a client list to easily map out which houses you'll be serving on which days and get going!
Pool Cleaning Service – Many people with backyard pools would happily pay you for a weekly pool cleaning service. The best part of this gig is that there are no start-up costs since most pool owners should have the necessary equipment to skim their pools and clean their filters! As an add-on service, you could also offer services like sweeping or blowing off the pool deck, re-arranging pool furniture, and even testing the pool levels and adjusting the chemicals if this is something you're skilled at!
Place Holder – Have you ever wanted to get in line early for a concert or maybe even a new release of a specific movie, pair of sneakers, or entry to a store's grand opening? Yep- other people do as well! You could easily start a side hustle standing in lines for people in your area without much fuss by just posting about it on Facebook Marketplace and Craigslist. Let people know you're willing to hold tier place in line (no matter how long) for a reasonable fee and let them contact you via email to arrange the details.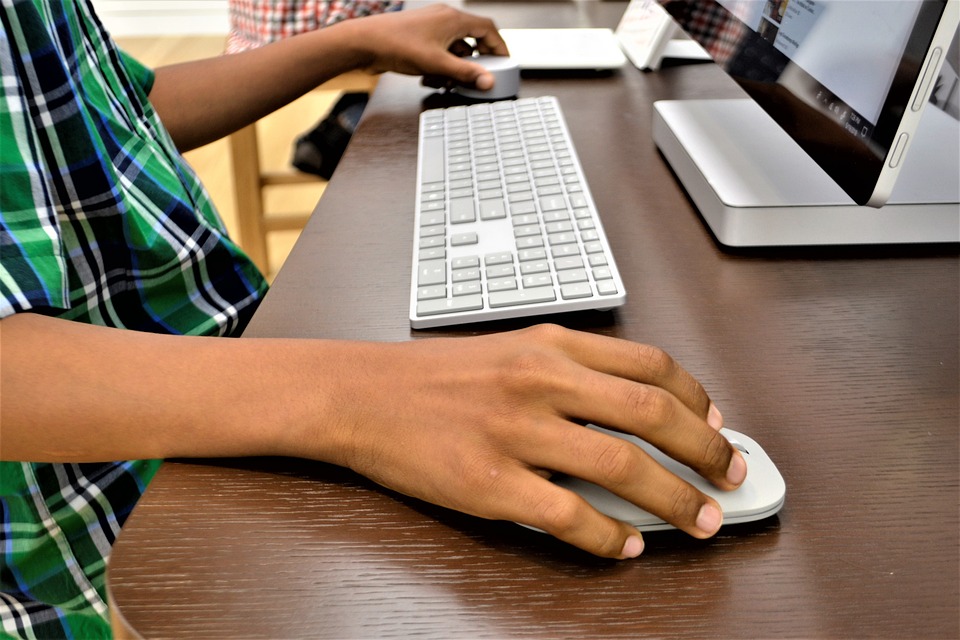 Virtual Side Hustles For Teens
Setup An Amazon Merch Store – A great side hustle for teens is creating your own on-demand merch store on Amazon. It's easy to set up and gives you the creative flexibility to bring your designs to life on items ranging from t-shirts and hoodies to mugs, bags, and more.
Start a Blog – Anyone can start a blog! Just head to simple platforms like WordPress with a creative idea of what to write about! With a little work and some great posts that inform, educate or inspire you'll be on your way toward driving traffic to your new website that can be monetized in different ways including affiliate links!
Affiliate Marketing – Speaking of affiliate marketing this is a great opportunity to make some cash from referring people to products, services, and companies that you enjoy! Do some research on how to set up an affiliate account for your favorite products and services you honestly enjoy and then share them with your family and friends!
Online Surveys – A great work-from-home job for teenagers, taking online surveys is something that is easy for teens as young as 13 to start doing immediately! Signup for an account on a platform like SwagBucks and start earning money from home in your spare time!
Ghost Writing – Many websites both big and small need fresh content. They need blog posts to help keep their sites relevant, newsletters to connect with their subscribers, and social graphics to keep their followers engaged. So if you can create this content for them, without the need to be credited this is a BIG win for businesses both big and small who just need content to post! So ghostwriting is a big opportunity for teens who are well-written as well as those who take great photos and can use platforms like Canva to create graphics!
Freelance Writing – If you have a knack for writing, you'll be pleased to know that teens and young adults can make part-time or even full-time (during the summer most likely) income from freelance writing on sites like Upwork and Fiver!
Sell Goods On Etsy – If you love to craft and create, Etsy is the place for you! Not only can you sell all the crafts you've created by crocheting, painting, woodworking, and more… but you can also sell digital products like graphic elements, printable artwork, templates, and more!
Manage Social Accounts – If you're on social and find that you have a gift for posting regularly, editing pictures, and creating great captions- then you might want to consider setting up a side hustle to make money as a Social Media Manager. You can manage any social account from friends and family to small businesses and entrepreneurs just looking to get started. Do some research, set your rates, and create some packages that highlight what you're good at!
Sell Photos Online – If you love to take pictures, or just find that you happen to always be behind the camera for one reason or another, then a great side hustle that's teen-friendly would be to sell these pics online! You can sell your photos to places like Shutterstock or contact businesses directly to see if they have a need for the type of pictures you're taking.
Become An Influencer – Be intentional about what you post, how you engage, and how often and you might find that you are able to grow a HUGE audience of followers online. Followers are the best metric for securing brand deals and working with companies to promote their products and services to niched audiences for a premium cost! Social Media Influencers have been successful at monetizing their lives, their businesses, and their daily routines on a variety of social platforms across the web. So choose your favorites, buckle down and create great content and see where it goes.
---
Wrapping Up Side Hustles For Teens
Setting up a few income streams when you're young and full of energy is a great path to financial freedom and independence later in life! As a mother of 4 teens, this is something I'm really concentrating on helping my kids with at this stage in life!
Word of advice for teens looking for side hustles to make money….
If you can find something that you are good at and enjoy doing and then make it turn a profit that allows you the ability to buy the things you want and need- you're halfway to success!
So take a moment and review the list of side hustles for teens that we've curated above and really think about which options would be viable business options for you.