Ready to publish a book? Looking for options on how to make it happen? You're in luck! You found this blog post about 3 ways to publish a book, which is literally going to cover 3 book publishing options you can use to bring your loving creation to market!
Total disclaimer: I'm not a professional book publisher. I've written a book or two, so I do consider myself an author, and since my first book did manage to hit #1 on Amazon in less than 3 days- I like to think I have a good idea of ways to publish a book and be successful.
In my world of publishing books, I've
Published several print-on-demand books
Sold over 10K copies of my first book
Hit #1 in several categories on Amazon.com
Published several eBooks via PDF
Tried to publish through a traditional publisher and failed miserably….
So basically, I've done 2 out of the 3 options I plan to cover in this post.
Let's get started.
3 Ways To Publish a Book
Okay so just to be super clear this post will cover 3 ways to publish a book. Not ways to write it. You should pretty much already have your book written or an idea of how you'll make that part happen, but if not check out these posts before digging into this one.
Publishing and writing are two very different things.
And while writing a book with thousands of words may seem like the hard part of the process, I'd argue that publishing the book and marketing it are the parts that really make or break your book's overall success.
I know of 3 ways to publish a book.
Publish a book with Amazon KDP
Publish a book as a PDF
Publish a book with a traditional publisher.
While there may be others, I'm gonna stay in my lane and speak to what I know. I've personally done 2 of these myself and hope to one day also have the opportunity to do the third!
1st up is Amazon KDP
Let's dive in.

Book Publishing With Amazon KDP
By far my favorite option for publishing a book is to go through Kindle Direct Publishing by Amazon! This service allows authors to control their own destinies and publish their books themselves with the hassle of trying to find an agent and get their books picked up by a big publishing company.
KDP allows you to publish your books your way! So regardless of if you want to do print on demand, ebooks, a series, or an episodic adventure story you publish bit by bit- amazon has you covered.
If you want to publish a book using Amazon KDP, you'll be happy to hear that it's a relatively straightforward process and you basically just go step by step through filling out a series of forms that lead you through the publication process.
***Just FYI: Amazon is not the only platform that offers print-on-demand and ebook publishing services. They are just my preferred platform. Others include Ingram Spark as well as Barnes & Nobel Press.
Using Amazon KDP To Publish A Book
From entering your title, subtitle, ISBN and choosing a price point to upload your cover files, and interior, and designing your author section- KDP walks you through every step.
With KDP you retain full rights to your book, and they have a royalty calculator so you can set a price knowing exactly what you're expected payout per book will be. I published my very first book using Amazon KDP and I'll likely never use anything else. It was an easy process and I set up a print-on-demand version with soft and hard clever options as well as an ebook that's in the Kindle store.
The Amazon KDP service allows you to sign up for a free account and get started immediately. Once inside your dashboard, you'll see options to start a new book and choose which type you'd like to create.
With print-on-demand, you pay nothing upfront and Amazon takes care of the printing and shipping of the final book. I would suggest always ordering a physical proof copy of your book once you have everything uploaded and set, just to make sure you like the final product and how the books will be printed.
With ebooks, it's even easier, and you can have your book up and listed the same day if you have all the materials ready to go!
When someone buys your book, Amazon takes care of everything.
They take the order, print the book (if needed), deliver the book (either electronically or by mail) and then they keep track of all your sales and your earnings. You'll be paid 30 days after the month ends in which you made a sale- and if I'm being honest… it's always nice to see those deposits hit!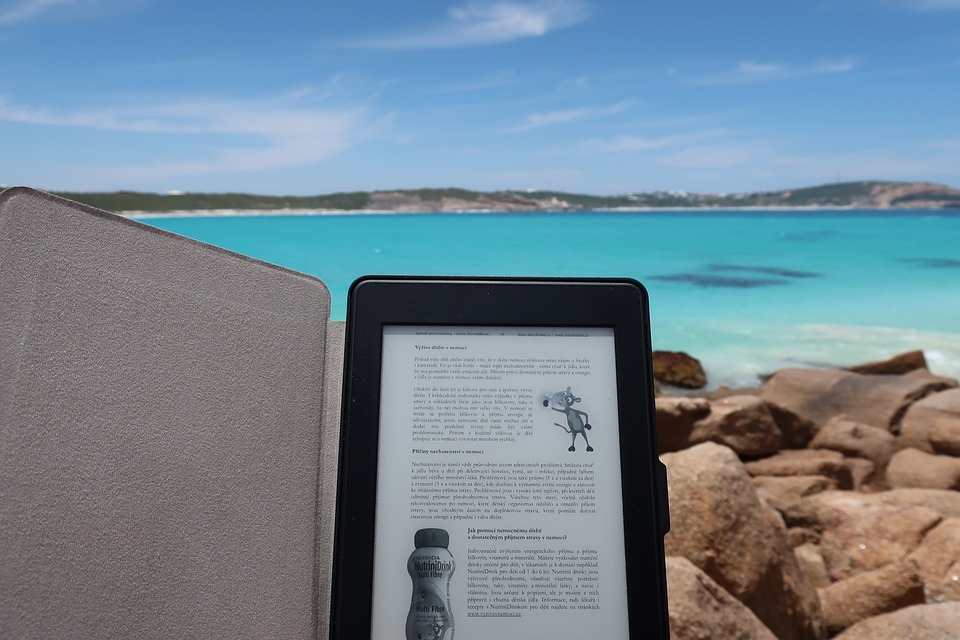 Publish A Book As A PDF
By far the most simple method for publishing a book is to create a PDF.
For this option, you can simply type up and format your book as you'd like in a word processing program like Microsoft Office or Google Docs. Once you have it exactly as you'd like, hit SAVE AS PDF and export that baby!
It's that easy! Your computer will generate a PDF copy of the book you've just written and with this new file type you'll immediately be able to start selling and distributing your new book on your website, through your email list, or maybe just a simple landing page you built to direct traffic from paid ads to.
The point is that this option to publish a book is really simple and easy enough for anyone to do. It also provides some flexibility with layout and designing more vibrant colors which you would normally not want to go overboard with on Amazon KDP's print-on-demand service- since they charge extra to print interior color pages.
But with a PDF you can really let your creativity take over and include as many colors and pictures as you want if it makes sense for your final book.
Publish A Book With A Publisher
The final way to publish a book is to go through a traditional publishing house. This is by far the most difficult avenue especially if you don't have an established name and audience. It's also arguably the most lucrative way to publish a book in terms of both sales and media.
Publishing a book with a publisher usually involves hiring the services of a literary agent. This person will represent you and your book and will be your right hand for pitching and communicating with different publishing houses. For new authors, again it can be very difficult to find a good agent who will accept you as a client and since some publishing houses only accept queries from agents, this puts you between a rock and a hard place.
But if you manage to navigate this hurdle and have an agent who successfully finds a publisher worthy of your book and vice versa- then you're in the game. And while you're in the game and can be happy about the upcoming release of your new book with that beautiful insignia on the spine the road will be long- so stay the course.
A Word On Book Publishers
When you publish a book through a traditional publisher you'll have much less control over your actual book. From the content within and the layout to the much smaller percentage of royalties- the publishing house makes sure the book they are producing is top tier, up to their standards, and will have the best opportunities to sell, sell, sell.
I have a friend who published a book around the same time I did, but I published it alone and she had an agent and the backing of one of the biggest publishing houses to date. When we compared stories, I was pretty shocked. Most surprising to me was that not only did her book take several rewrites of content to actually hit the shelf, but more shocking was that she had to wait so long to see any money from it.
While I hit the publish button and could immediately see sales that would be paid 30 days after, she waited months and months and months before ever receiving a dollar. She also had her book advance worked into the mix, but after that had been cleared out her royalties were much smaller than I would have thought.
So as we're comparing numbers- since her book had sold over 10K copies and so had mine… I'm not counting anyone's pockets here, but the dollars on such a small book didn't really add up for her (in my opinion).

What's Your End Goal?
So it comes down to your goals in the end.
If you want to publish a book to get clout and become an industry expert- someone who is known for a particular topic of thought, then writing a book and publishing any of these ways will work. It's just a matter of you choosing which one you're most comfortable with and lining that up with your other goals to see which is the right fit.
If you want to publish a book and work with a large publishing company to get your books on the shelves of all the major retailers like Barnes & Nobel & Target- then you've got some work to do! Getting an agent and getting a publisher to accept your manuscript are big hurdles, ones you can take on head first and work your way through with time, patience, and a whole lot of determination.
But if your main goal is to share some information with people who are searching for the topic and you plan to make this a lucrative endeavor that doesn't become a huge back-and-forth process that leaves you lacking final creative control- then I gotta say there is the only way to publish a book that's going to deliver what you're looking for…
Self-publish your book.
Self-publish your book using Amazon KDP or one of several other platforms that offer the same type of print-on-demand and ebook tools to new authors. Use this time to get your book written and get your ideas on paper. Then set up an account and get started by entering in the very limited amounts of information they request and get your book published asap.
The longer you take the longer your book will not generate any buzz or money. And here's an idea I always said I would eventually explore but didn't…
After you self-publish your book wait for it to gain some traction, buzz, and hopefully a bunch of great reviews. Then start approaching agents and maybe even publishing houses directly to see if they are interested in hopping on the success train. You might find getting the attention of a traditional publisher is much easier once you've proven the book to be a success on its own.
3 Ways To Publish a Book: Publishing Options To Consider
If you enjoyed this post on how to publish a book, then I think you might also enjoy these posts on publishing as well.